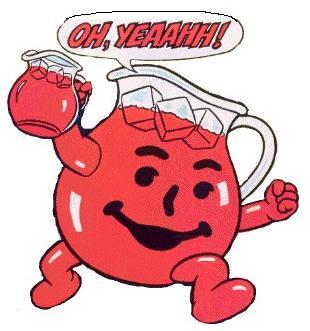 A New Year, A New Job and New Challenges
Well by the time I get around to clicking "Publish" on this post it will no longer be a secret, and you don't know how hard its been for me not to talk about this in overly public forums.
As some of you may have heard, after five months of interviews and immigration paperwork, I have accepted a new role with Juniper Networks as a Sr Data Center* Technical Marketing Engineer. This role will see me move to the San Francisco Bay Area in the next week or so, and be based directly out of the Sunnyvale office for at least the next two years.
The Role
This new role is actually quite exciting to me (and a little bit scary) because it takes all of the knowledge and skills I have gained over the last 15 years as a consultant and then makes use them in a different way. Instead of building solutions to individual customer requirements, I will be working with the Solutions Team to help promote solutions that are universal and can scale with user need. I will be working on creating white papers, design guides and helping position Juniper Data Center their solutions.
Having spent the last 15 years working as a consultant I have spent time building a range of network solutions for customers of all size, vertical and across a myriad of conflicting requirements. I hope to be able to bring a different perspective to the team, particularly one that has not grown up with "the Silicon Valley mindset". If I can help represent the needs of those without multi-million dollar budgets, then I think I will have achieved something 😛
Why the change?
A couple of people (not the least of which – my wife!) have asked me why I'm looking to change positions. There is no simple answer to this, but I do know the following:
I absolutely have loved my job working with ICT Networks for the past 2 years. I would have had a hard time learning as much as I have in that time-frame, with the freedom to experiment that I had, any where else in Australia. I know for a fact, I couldn't recommend a better networking or managed services firm in the APAC region. So there weren't any push factors on that front.
I've been reasonably outspoken that Juniper needs to be provided more "Solutions Based" documentation and sales strategies instead of just focusing in individual bits of tin.
When I was in Bangkok in August 2013 for the Juniper APAC SE Tech Summit, I sat in a presentation from (my, now, new boss) Jason Sauviac presenting on the new Juniper focus on Solutions and their plan for putting together material and strategies focused on providing detailed output to customers. As soon as I heard this presentation, I knew it was something I wanted to be a part of!
Also in Bangkok, I heard about the soon to be announced QFX5100 product family and how Juniper was positioning this product and the changes they had made. I have said for a long time "Anyone can throw together a merchant silicon switch, but its what you do on top of that that makes the difference". Fanboy tendancies aside… I liked Juniper's response with the QFX5100.
At the beginning of 2013, Kid President encouraged us to discover our "Space Jam" and I have spent quite a bit of 2013 trying to work out what matters to me, and I realised there were some things I wanted to accomplish in life that would require me getting out of my comfort zone.
The Bay Area. This one shouldn't require much explanation, but the chance to spend a couple of years working in the Bay Area and getting to know the people and the going's on is something that was very hard to ignore.
The Adventure on the other side of the Planet
The last point above brings up possibly the biggest change for me. I will be moving from Sydney Australia to the center of the tech universe. For a country that speaks the same language as me, its amazing how hard it is to communicate with "the locals". Having never lived anywhere other than Sydney, just moving to a new country is going to be an adventure of its own.
My wife is still working in Australia until at least September, so I will spend the first 9 months or so living solo with a couple of trips from each of us back and forth. In the mean time, I plan to take this first year as a bit of an adventure where I can take on new challenges, and learn as much as I can in the process. Once Bel arrives, we also plan on using San Francisco as the jumping off point to visit a whole range of places across both North and South America – lets do it when where living there! (Just getting to another country from Australia is a whole bunch of hours on a plane 😉 )
Mop and Bucket
A lot is about to change for me on both a personal and professional level, but I'm quietly excited about the opportunities that await me. I don't exactly know what this means for my blog, but I do know that I plan to still remain active in the community.
I guess all I can say is stay tuned… and if you're in the Bay Area shoot me a message to catch up 🙂
* PS. You don't want to know how many times I wrote "Centre" instead of "Center" while writing this post.